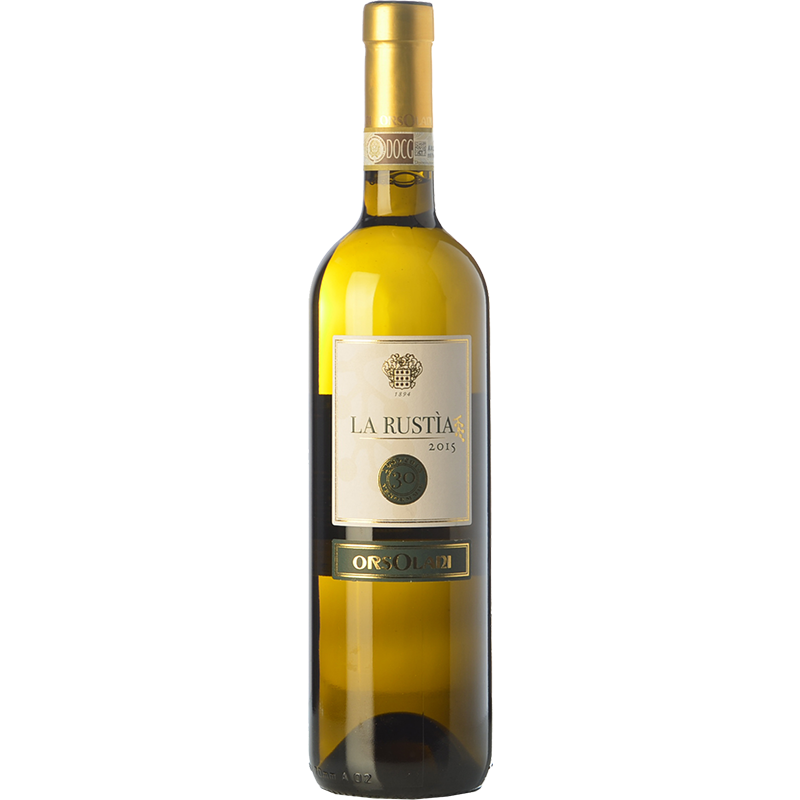 Orsolani Erbaluce di Caluso La Rustìa 2022
Orsolani
Italy- Erbaluce di Caluso DOCG
Sale price
£20.95
Regular price
Tax included.
"Alba lux", the light of dawn. This is what the ancients called the vine variety now known as Erbaluce, of Greek origin, but confined to the district of Piedmont of Caluso, in the Canavese area, near Turin. Erbaluce is the native white pearl of upper Piedmont, an exceptionally versatile grape that the Orsolani family has brought to the fore with this Rustìa and the Sulè 'passito', winning a long line of national and International awards. What is the secret of Erbaluce? First of all the terroir: typically gentle Piedmont hills, with excellent exposure, subject to surprisingly regular mild climate throughout the year, but particularly rich in moraine and sandy soils, which imbibe the fruit with a fine and subtle texture, taut and elegant.
But that's not all, of course, because at Orsolani, Erbaluce also means the manual selection of grapes in the vineyard: the riper, better-exposed grapes, of course, the "roasted in the sun" ones, the "rustìe" (roasted chestnuts). And then the aging process which makes La Rustìa a unique wine in its genre: aging is strictly on the lees for six long months in steel containers that funnel Orsolani's 120 years' into a bouquet of extraordinary and resolute complexity.
The luminous, yet gentle, straw-yellow colour of La Rustìa is deceiving though. Behind this thin disguise there is an unexpected olfactory richness. The herbal and vegetable notes, featuring especially in young wines, along with sage and other herbs, give way to fruity fragrances, like yellow grapefruit and fresh pear. But it is the mineral undertone, which the nose doesn't exactly sense yet, that explodes on the palate: an intense, decisive and full-bodied flavour, incredibly well-rounded, with a balanced and imperious richness of refined roundness given by the aging which has just begun, and should take no less than five years from harvest.
Estimated Delivery:Dec 16 - Dec 20

Free Shipping & Returns: On all orders over £150
Grapes
Tasting notes
Sight Straw yellow, tenue, golden glints
Smell Aromatic herbs, salvia, pink grapefruit, pear
Taste Full-bodied, ricco, pulito, mineral, finale ammandorlato
Pairing
Minestra di farro e salsiccia
Risotto al luccio
Pesce di lago
Verdure al gratin
Crustaceans