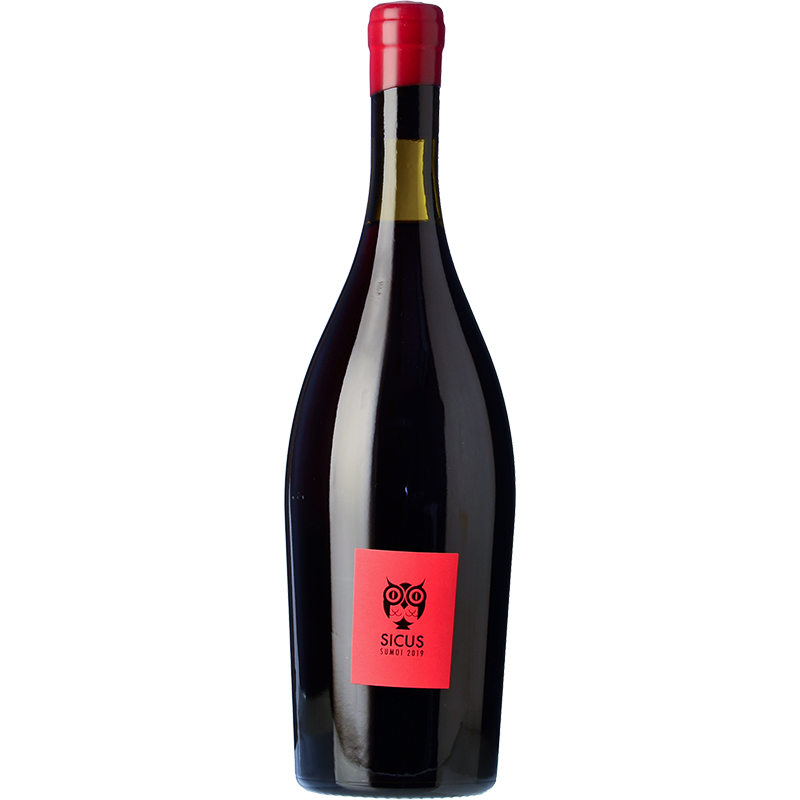 Sicus Sumoi "Àmfora" 2019
Sicus Celler
Spain- Spain
Sale price
£25.45
Regular price
Tax included.
Eduard Pié is the young vine grower who hides behind the Sicus Terrers Mediterranis labels. The owl, a nocturnal animal frequently seen in the Bonastre municipality, thoughtful and observant like Eduard himself, presides over every one of his bottles, welcoming us to a very special place.
The Sicus Sumoll follows the same line of work that the winery established at the beginning, which means this is a single varietal and single parcel wine. At Sicus they believe that each vine has its own character and when the soil and the right variety make a connection, then magic is sure to follow. Certainly the Sumoll, a particularly misunderstood and badly handled grape, here in close proximity to the sea and in expert hands, offers a profile that's quite unknown until now, one which everyone finds captivating from the very first sip.
The grapes are cultivated under strict organic control and harvested by hand. They then undergo cold maceration in order to extract the most delicate aromas. Afterwards, the must ferments in clay amphorae in which it will subsequently repose for six months to refine. The clay loosens the Sumoll's spirit, making it softer, but it still retains all its character. Thus, in each of the little over 1,000 bottles of Sicus Sumoll, the aromas of garriga (barren land fit only for holm oaks) combine with those of ripe red fruits like redcurrants and wild strawberries. Its acidity reminds us of Morello cherries, while hints of tiny wild flowers slowly emerge. On the palate it's profound, smooth and with rather harsh but not aggressive tannins. It conveys intense balsamic and mineral sensations, whilst continuing to develop in the glass. The smell of blood orange becomes obvious after a few minutes, accompanied by a fine touch of incense. Everything in this wine is elegant as well as rustic, from its light ruby colour to its dry, fruity aftertaste.
If they might interest you, don't forget to try out the Sicus Sons range too, a selection of the best grapes, vinified in amphorae buried in the vineyard itself. They are unique wines that get right to the soul.
Estimated Delivery:Dec 05 - Dec 09

Free Shipping & Returns: On all orders over £150
Grapes
Tasting notes
Pairing
Magret of duck
Ossobuco
Game terrine