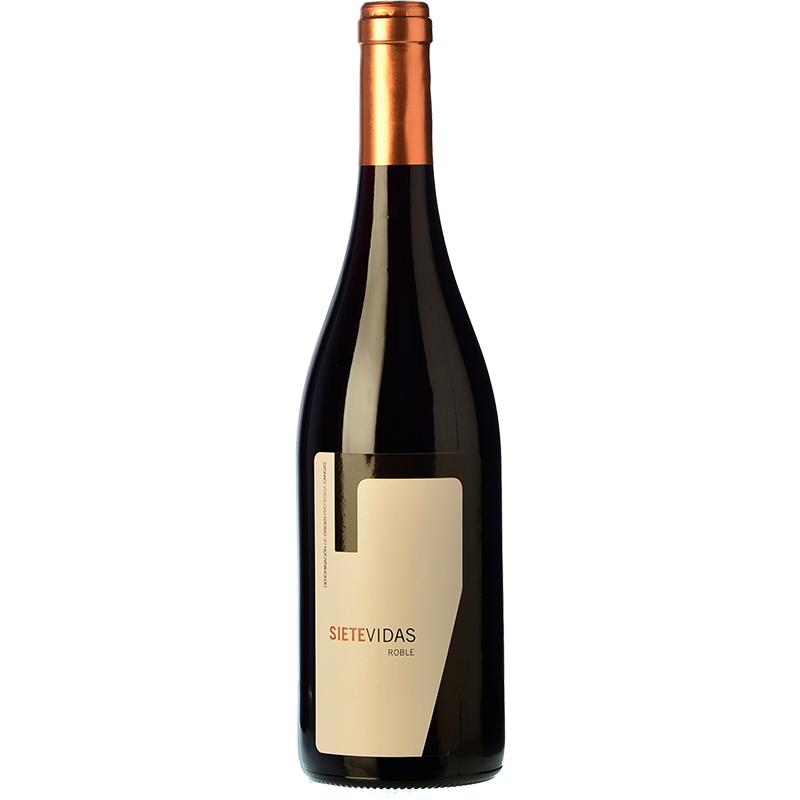 Bodega Vidas
Spain- Cangas
Sale price
£20.95
Regular price
Tax included.
The name of this wine refers to the seven (siete) people behind the Bodega Vidas project, although there are many more winemakers working hard every day to maintain the long-standing wine traditions of Asturias.
Bodega Vidas wines are always fresh wines produced from local grape varieties. The wine we propose is made from a blend of Red Albarin, Carrasquín, Red Verdejo and Mencia. Siete Vidas is an honest wine, steeped in the character of the region's unique climate and soils, with a combination of centuries-old winemaking knowledge and modern oenological techniques. A traditional wine adapted to modern times.
The steep slopes of the south-west Asturian landscape are by no means the easiest place to cultivate vines. Only those who are used to devoting hours of hard work to vine-growing are committed to working these vineyards manually. In fact, their work is often called 'heroic winegrowing'. The only way to harvest the grapes in these shale-covered hillsides is by hand, and the must is then fermented in 3000-litre French oak foudres where the wine will also be aged later.
Siete Vidas has a strong Atlantic character. It displays a medium and bright intensity in the glass and flows easily over the palate. It delights with a fragrant nose made up of aromas of flowers, mint, cranberries, redcurrants and orange peel. It is a wine with a great mineral purity reminiscent of recently cracked rocks. Lively, tensely balanced, and very long, it leaves a lingering taste of charcoal and wild fruit. The kind of wine which makes you close your eyes after every sip and relish every drop of its pleasant flavours. It offers a pure acidity thanks to a minimum intervention and fragrant sensations of forests and the sea, of damp scrubland and the fresh sea breeze.
Estimated Delivery:Dec 05 - Dec 09

Free Shipping & Returns: On all orders over £150
Grapes
Albarín negro
Carrasquín
Verdejo negro
Tasting notes
Sight Semi-opaque
Smell Aromatic, floral notes, mint, blueberries, redcurrants, orange peel, limestone
Taste Vibrant, good acidity, mineral, pleasant
Pairing
Cachopo
Fabada asturiana
White tuna with tomato