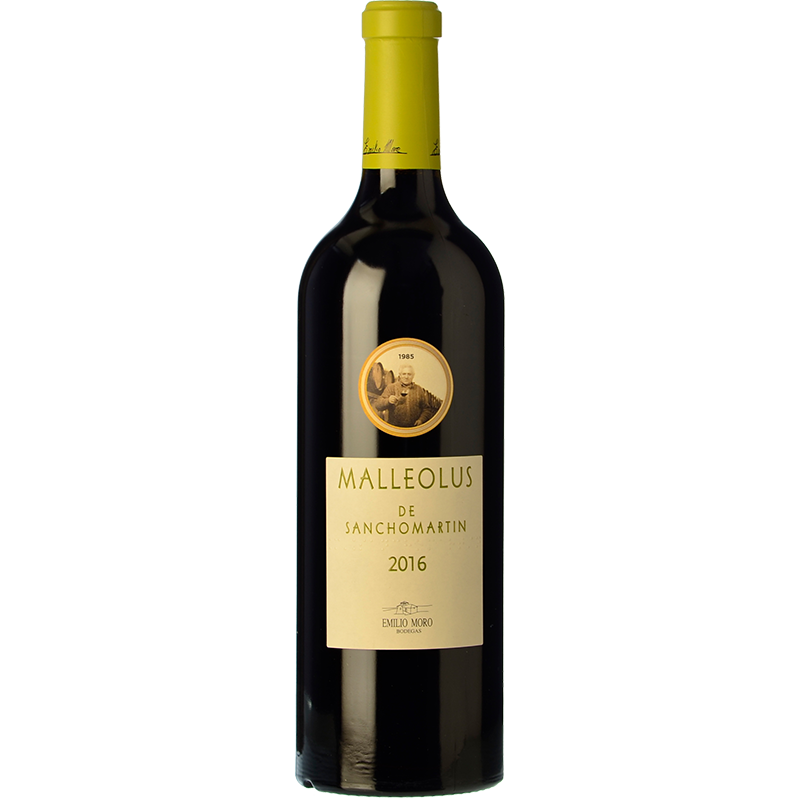 Malleolus de Sanchomartín 2019
Emilio Moro
Spain- Ribera del Duero
Sale price
£157.46
Regular price
£174.95
Tax included.
The recipient of numerous awards and acknowledgements, Malleolus de Sanchomartín has already become a classic and an international benchmark. Definitely one of the most impressive wines of the many produced by Bodegas Emilio Moro, and a wine which will reward us with all its potential if we have the patience to let it rest in bottle for some 6 to 8 years.
Only 2,500 bottles of this iconic wine, originating from the Pago de Sanchomartín, will see the light of day. This parcel of around one hectare, located in Pesquera de Duero and planted in 1964 with grafts of the Moro family's clone, produces grapes packed with tannins and a high level of acidity which enable harvesting to be delayed until the right time for assuring their wines of a long life.
Made solely from the Tinto Fino variety, Malleolus de Sanchomartín is the essence of Emilio Moro and of the Ribera del Duero: a wine that's a dark Picota cherry colour, exhibiting the scents of black fruit (plums and blackberries), spices, liquorice and blue flowers. It's robust on the palate, just as its nose was predicting, showing a strong character as well as fine, polished tannins. The balsamic notes and hints of toasted staves and fallen leaves complement a juicy and balanced body which completely overwhelms the senses. A wine which is best enjoyed slowly, sip by sip, and well worth a good decanting.
Estimated Delivery:Dec 05 - Dec 09

Free Shipping & Returns: On all orders over £150
Grapes
Tasting notes
Sight Picota cherry red, deeply-coloured
Smell Ripe black fruit, blackberries, balsamic aromas, hardwoods
Taste Elegant, powerful, profound / deep
Pairing
Oven-cooked game meat
Aged cheeses
T-bone steak