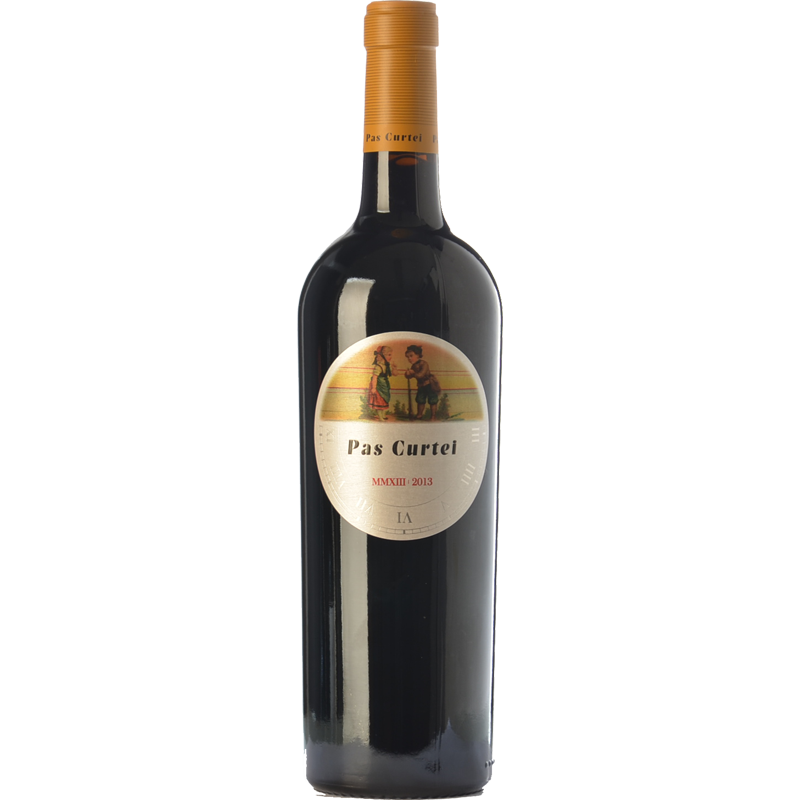 Alemany i Corrió
Spain- Penedès
Sale price
£24.95
Regular price
Tax included.
Pas Curtei is impressive and surprising for a good many reasons. Its quality comes as a surprise and so does its style, a wine more for laying down yet not reflecting this in the price. Its coupage is a surprise, with 20% Cariñena... In the Penedès! Well yes, from some old vines that Irene's great-grandfather once tended. Surprising too are the intensity and density of its colour, when we learn that they carry out very short macerations; the secret, we're told, lies in care of the vineyard, controlling the yields through green harvests to ensure perfect maturation of the skins and pips. Its production method takes us by surprise: they use tanks with a smaller diameter than usual and fill the barrels weekly so that the must and wine are always kept in a reductive wine-making regime, effectively, to avoid contact with oxygen as much as possible; and they use Burgundy oak barrels, a wood which has less influence on the wine's character. Irene and Laurent have declared themselves disciples and admirers of Burgundy vine growers and everything they do proves it. For all these reasons and more, the price of a bottle of Pas Curtei comes as a surprise.
Pas Curtei is a unique wine in the Penedès. At least for the time being. In this region there's a lot of effort going into the whites, but as regards reds, right now the Alemany i Corrió wines stand out as being different. The winery's flagship is Sot Lefriec and Pas Curtei was created to be the company's wine with an accessible profile, at a more affordable price. When you try it, you'll no doubt agree with us that they've only totally achieved one of their objectives, the price —which does them credit, of course, not the opposite— because although it's obviously more accessible than Sot Lefriec, Pas Curtei likewise boasts the profile of a great wine and deserves to be treated as such. A piece of advice: don't open it until its third year, and best after several months of maturing in bottle, the longer the better; always open it beforehand, and decanting is definitely favourable, and don't worry about finishing it the following day. This wine's longevity is astonishing.
Pas Curtei is a powerful wine but extremely pleasant on the palate, expressing itself naturally, with no artifices nor aromas that might mask the authentic personality of the varieties and its terroir: Merlot (60%), Cabernet Sauvignon (20%) and Cariñena (20%). On uncorking the bottle it is usual and quite normal to detect certain reductive notes. They will soon blow off and don't imply a defect but, on the contrary, are one of its great merits. Reductive winemaking avoids oxidation and allows the wine to develop a greater richness and complexity of aromas: a profound perfume of ripe fruit, very well composed with elegant notes of India ink, typical of the Cariñena, leather, coffee and chocolate notes, earthy touches and mild balsamic hints. It's well polished on the palate, with great structure but a velvety texture, having an intense flavour and a very pleasant suggestion of sweetness. A noble and truly complete ensemble, a clean and honest wine with plenty of personality.
NOTE: We recommend not opening it until its third year and better still after a couple of years of maturing in bottle. Always decant it an hour before drinking. To enjoy to the full all its complexity and richness just needs a little patience and careful handling at the table.
Estimated Delivery:Dec 09 - Dec 13

Free Shipping & Returns: On all orders over £150
Grapes
Merlot
Cabernet sauvignon
Cariñena
Tasting notes
Pairing
Marinated meats
Stewed meats with mushrooms
Cannelloni
Spicy dishes
Venison stew